I ran competitively for over 25 years, starting at 13 in a youth track and cross country program in my hometown Cary, North Carolina. In High School, I was a State Champion in Indoor Track (3200M) and Outdoor Track (1600M) while also competing in triathlons.
As a young runner in the pre-internet age, I waited each month for the latest running magazines and read everything I could about the sport.
I then attended North Carolina State University, where I ran Cross Country in the fall and the 1500m during track season for my first two years of college.
The increase in training mileage made for a tough transition, and I was often injured. I ran more miles my freshman year of college training for the 1500m than I ever did during my years of racing 50 and 100-mile events.
During those first two years of college running, I ended up spending more time biking, swimming, and lifting than running, it seemed, so I went back to competing in Triathlons and open road races. During this time, I ran (and loved) my first trail race - an 18 miler called Mazatzals in Sunflower, Arizona. It would take many years before my next trail race, but the seed was planted.
After moving to Colorado in 1996, I continued running road races and started competing in shorter trails and mountain races like the Pikes Peak Ascent. From there, it didn't take long before I did my first ultramarathon (Mt. Mitchell Challenge).
Along with several friends, in 2001, I helped organize a local running group called Team CRUD - Coloradans Running Ultra Distances soon after getting into ultras. Team CRUD continues to provide a great way for local runners to get introduced to ultras. Each year, you'll see about a dozen CRUDers in races like the San Juan Solstice and the Leadville Trail 100.
Post-collegially, I won more than 20 marathons and ultramarathons, as well as numerous shorter road and trail races. I still run for fun but save the racing for mountain biking.
As a coach for the last ten years, I've shared my love and knowledge of running with numerous athletes from around the world, both novice and experienced.
I'd love to share my ideas and knowledge with you as well, regardless of whether your goal is beating the cutoffs, winning your age group, or setting a course record.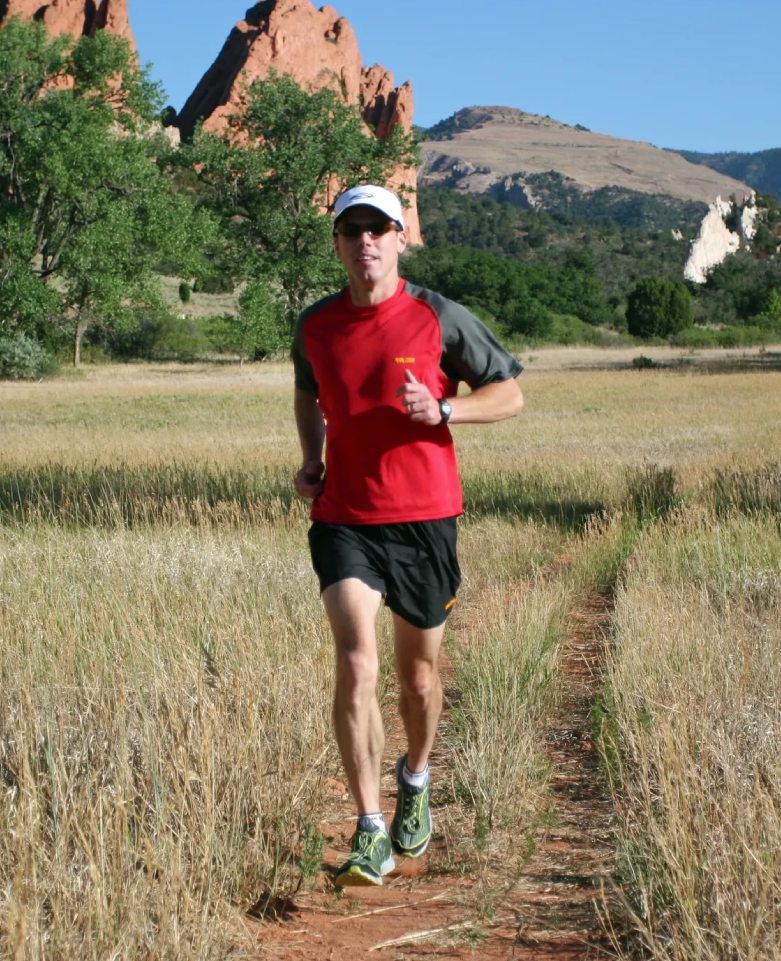 2005 Montrail Ultra Cup Champion

2003 and 2004 Leadville Trail 100 Winner

2005 Vermont Trail 100 Winner

CR, Heartland Trail 100, KS (14:26)

CR, Umstead Trail Marathon, NC (2:40:35)

CR, Pemberton Trail 50K, AZ (3:11:53)